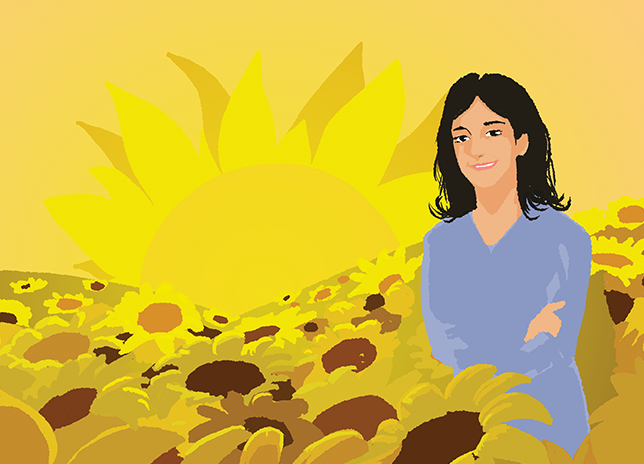 This new offering is part of the Deleplanque partnership with the German breeder Strube.
Deleplanque and Strube have known each other for a long time and have been partners in the production and distribution of sugar beet seeds since 1950.
The sunflower is a much newer story. Here are some of its main dates:
1987: start of sunflower activity in Spain, via Maribo España – selection, production and distribution
2011: The sunflower business is acquired by Strube España SA, which continues its selection, production and marketing activities in Southern and Eastern Europe and Russia.
2017: Birth of the Deleplanque – Strube partnership
Deleplanque becomes exclusive distributor of Strube genetics on the French sunflower market.
The main points to remember today are:
A dynamic and ambitious selection

Prioritised research focuses

Grain and oil yield

Stability

Resistance to diseases and Orobanches

Herbicide tolerance

3 varieties for France in strategic market segments in 2018

A test network deployed at more than 60 sites
And tomorrow ?
The available varieties will be diversified across all segments by 2020:
4 oleic varieties including 1 sulfonylurea-tolerant product

11 linoleic varieties, including clearfield products and sulfonylurea-tolerant products
More news
14-06-18
On Friday 25 May, all the sugar-industry players were gathered around the 10 finalists of the contest, in the lush premises of the Pré Catelan, nestled in the heart of the Bois de Boulogne.
30-01-18
The group was treated like VIPs at the heart of the Deleplanque seed station in Villefollet and visited the Monosem factory in Largeasse where the famous planters are made.